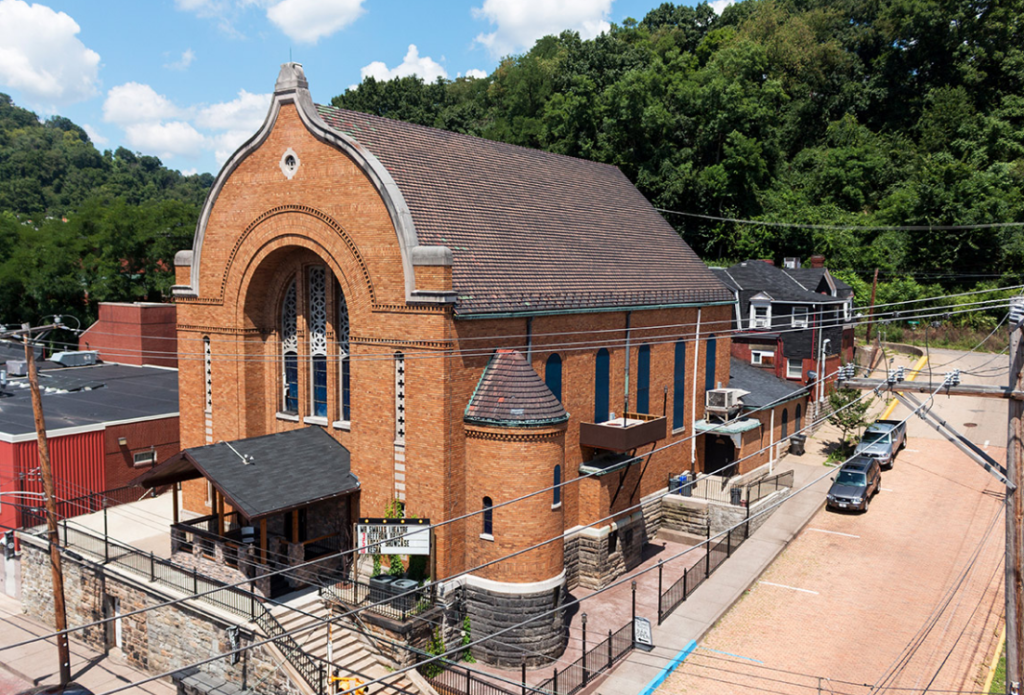 We are proud to announce that Migration Fest 2018 will be held at Mr. Smalls, 400 Lincoln Avenue, Millvale, PA 15209, a northern Pittsburgh neighborhood.
"Within the beautifully repurposed former 18th century Catholic church lives Mr. Smalls Theatre, Pittsburgh's premier music venue and the anchor of the Millvale entertainment hub. The ambiance and spacious interior make it the ideal place for local and national acts to perform year-round. There are multiple bars throughout Mr. Smalls specializing in wine and liquor, as well as draft, craft and imported beers.
Local and national artists alike have played to sold-out crowds in the theatre– Muse, Snoop Dogg, Metric, Interpol, Smashing Pumpkins, Arctic Monkeys, All That Remains and Ziggy Marley are just a few of the amazing talents who have graced the stage. Sold out shows by Pittsburgh artists include Wiz Khalifa, Rusted Root, The Commonheart and more. When USA Today/Esquire magazine named Pittsburgh the best place to rock, it followed by saying, "Mr. Small's reputation is growing as quickly as its fans are. It hosted Ryan Adams for a month of rehearsal before his tour with the Rolling Stones, and rapper 50 Cent and the Black Eyed Peas have recorded new work in its studio…" Mr. Smalls Theatre has not only carved a deep niche as the best music venue of its size in Pittsburgh, but as one of the finest in the country."
For more info on the venue you can visit their website.