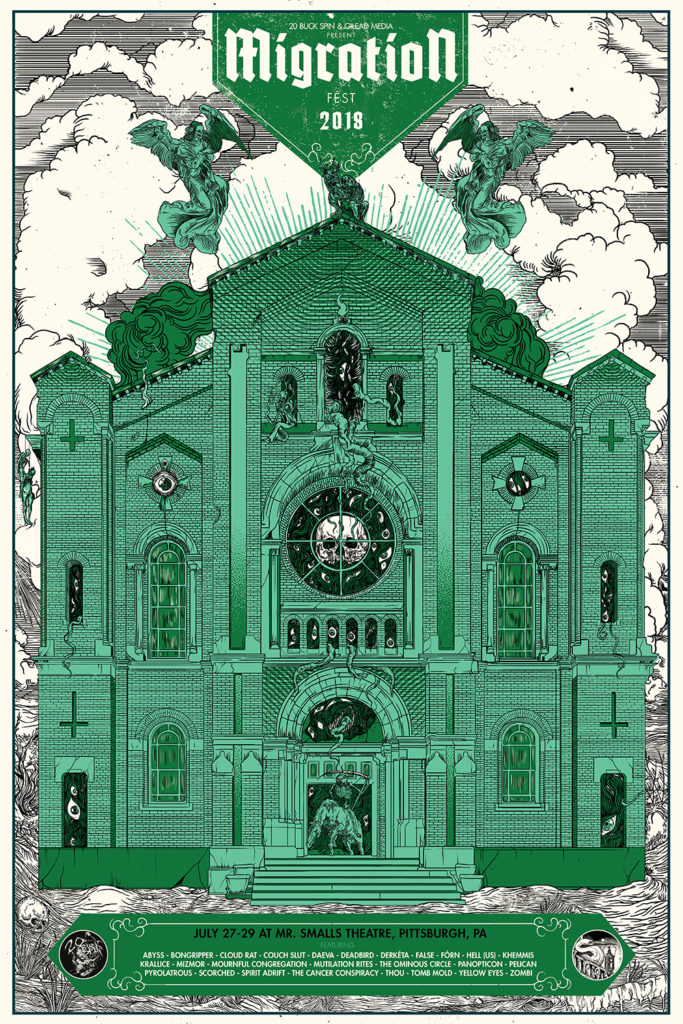 Migration Fest will feature nearly 30 bands over the course of 3 days. With almost the entire lineup curated from the 20 Buck Spin and Gilead Media label rosters, with a small number of hand-picked special guests.
Abyss
Bongripper
The Cancer Conspiracy
Cloud Rat
Couch Slut
Daeva
Deadbird
Derkéta
False
Fórn
Hell (US)
Khemmis
Krallice
Mizmor
Mournful Congregation
Mutilation Rites
The Ominous Circle
Panopticon
Pelican
Pyrolatrous
Scorched
Spirit Adrift
Thou
Tomb Mold
Yellow Eyes
Zombi
*This lineup does NOT include pre-show bands!