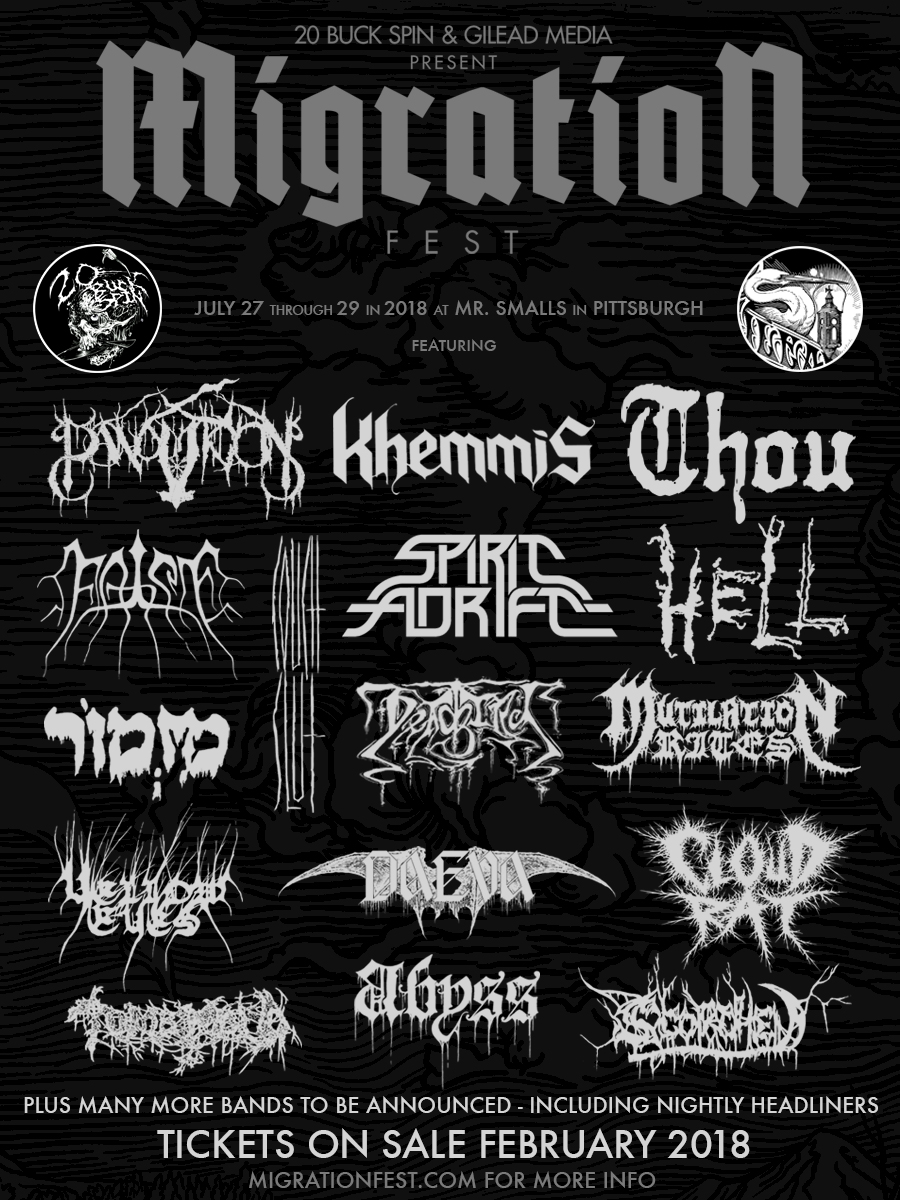 We are proud to finally reveal the first round of bands for the 2018 installment of Migration Fest, to take place July 27th-29th in Pittsburgh, PA at Mr. Smalls.
Many more bands are yet to be announced, including nightly headliners. More info soon.
The first batch of tickets will be available February 2018.
The lineup thus far:
Abyss
Cloud Rat
Couch Slut
Daeva
Deadbird
False
Hell
Khemmis
Mizmor
Mutilation Rites
Panopticon
Scorched
Spirit Adrift
Thou
Tomb Mold
Yellow Eyes